Monument Valley / Antelope Canyon+Horseshoe Bend Half-Day Tour
Refer to the pick-up point information
Monument Valley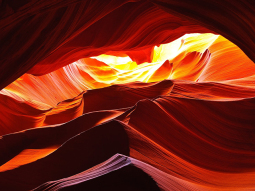 Antelope Canyon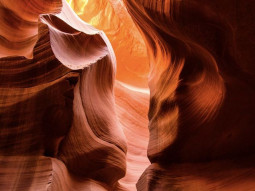 Lower Antelope Canyon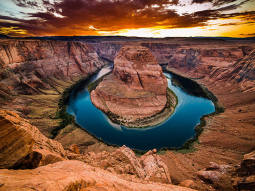 Horseshoe Bend
[Monument Valley Round Trip Only]
Pick up from your hotel at 6am, depart from Page to Monument Valley, arrive at the visitor center, have free time to move around and take pictures here. Return to Pegui at the end of the tour. Visitors will need to take a Jeep to access the interior of Monument Valley for an in-depth tour, and we highly recommend the package option.
[Monument Valley Packages with Jeep In-depth Tour 1.5 Hours] If choose this option
Jeep In-Depth Tour
This tour is 17 miles in length. It takes you on a self-guided route where you will closely see tall spectacular monuments and enjoy fantastic views of natural landscapes, including Red spiral rocks, buttes, mesas and so on. Our experienced tour guides will also point out areas where movies were filmed, such as Transformers and Forrest Gump. They will share with you the history of the monument valley. You can hear ancient legends and interesting anecdotes, passed down by words of mouth generation to generation, that are only known by local Navajo people.
[Monument Valley Packages + Lowe Antelope(Prime Time) + Horseshoe Bend] If choose this option
After the Monument Valley Jeep Package, we will return to Page, and we highly recommend upgrading to continue the tour that includes Lower Antelope Canyon(Prime Time) and Horseshoe Bend tour, where you will enjoy the colorful Antelope Canyon at noon, especially for taking photos.
Lower Antelope Canyon is one of the most exquisitely photographed attractions in the American Southwest. This incredible canyon has been created over millions of years by the relentless forces of water and wind, slowly carving and sculpting the sandstone into forms, textures, and shapes which we observe today. The views in Lower Antelope Canyon change constantly as the sun moves across the sky, filtering lights softly across the stone walls.
After the Antelope Canyon tour, we will go to Horseshoe Bend to continue the tour.
Return to Page about 12:00PM, The Antelope Canyon PrimeTime tour is highly recommended.